North Side Community School could not succeed alone. A dedicated team of community partners provides regular enrichment programming, social services, and material resources that make a key difference in the lives of our scholars and their families. The dedicated expertise of these organizations allows North Side to stay focused on what we do best: providing an outstanding education.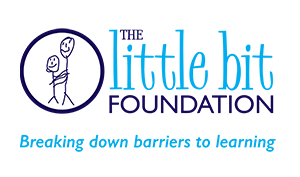 The Little Bit Foundation has served North Side Community School families since 2012 by providing for the basic needs of our scholars. Working one-on-one with students, Little Bit delivers essentials such as coats, shoes, books, and school supplies. They coordinate on-campus health screenings, eye exams, and emergency grocery package delivery for families. The results for students have been improvements in classroom readiness, general wellness, self-esteem, and school attendance.
Ready Readers strives to spread a love of reading among pre-school children from low-income communities and prepare them for kindergarten. The same much-loved reader visits weekly throughout the school year, as he has since 2011 when our pre-school classes began. The scholars in all three of our pre-kindergarten classes look forward to these special reading adventures. Throughout the school year, the reader gives each child eight new gift books to start their very own home library. The children associate their special reader with good times — sending the essential message that reading is fun!
These dedicated organizations have been providing dependable, quality services and programs to our North Side community for three or more years.
Missouri Partners in Charter School Excellence
North Side is guided and supported by the technical expertise and state-level action provided by two special partners in ensuring we have the right resources and policies to best serve our students and families.
If you have a group, company or organization interested in partnering with North Side Community School to provide a program or volunteer, please contact Doug Thaman, Executive Director – 314-385-9502 ext. 1611.